Bolognese sauce and Pasta Cantalici
Bolognese sauce and Pasta Cantalici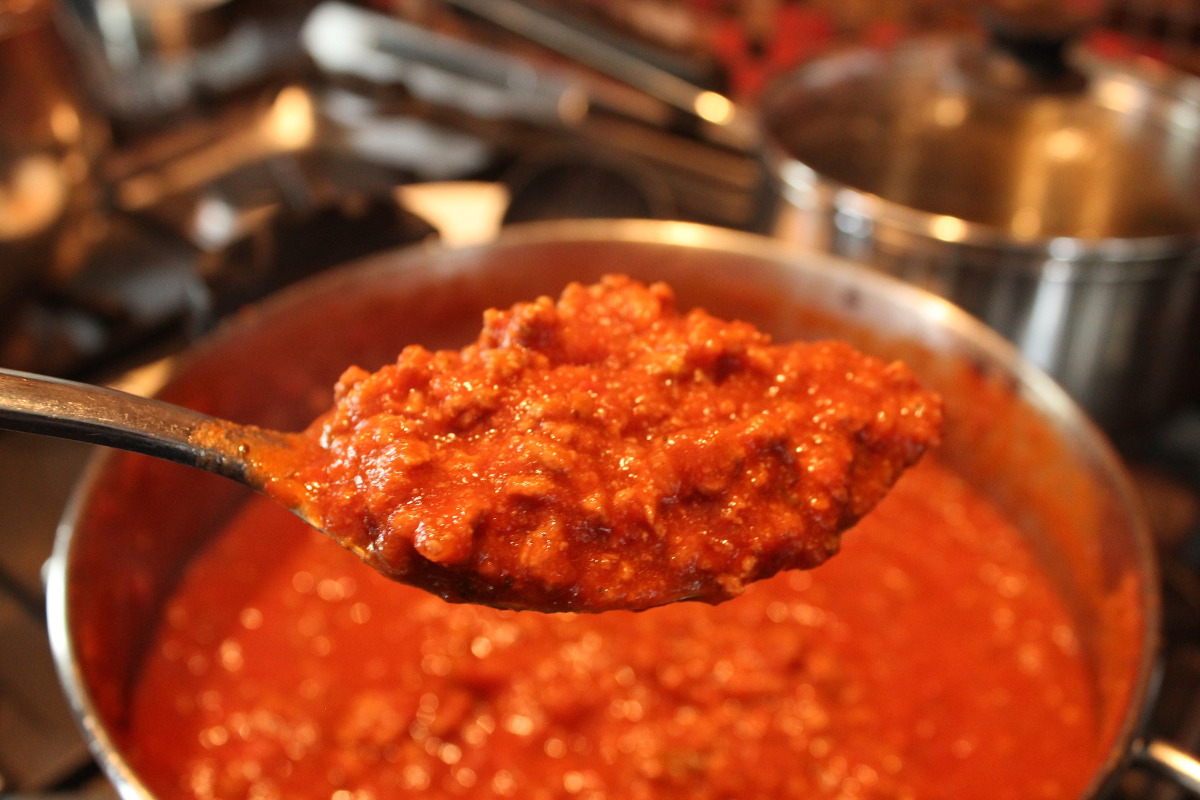 The Bolognese sauce is an Italian classic recipe, with as many slight variants as the cooker that makes it.
So, here is our recipe!
Ragù Bolognese sauce is very suitable for pasta such as tagliatelle, penne, and fusilli by Cantalici, since it is a very rough type of pasta, it takes the sauce well and does not leave it anymore!
First of all the ingredients to dress pasta for 4 people (or more).
Ingredients
500 gr. Minced meat of beef
400 ml of tomato sauce
1 glass of red wine
1 carrot
1 stalk of celery
1 onion
Salt and pepper
Olive oil
How to make the Bolognese sauce
We chop celery, carrot, and onion, well. We take a quite large saucepan, add olive oil, and then the celery, carrot, and onion.
Let's fry all the ingredients on low heat, when the vegetables are well fried add the minced meat and brown it on high heat for at least 5 minutes. At this point let's add red wine and let it evaporate, continuing to cook for another 5 minutes.
Now we can add the tomato puree, salt, and pepper and start at very low heat for at least an hour and a half.
At this point, it's better if you move the ragù to a smaller and low heat stove, half covering it with a lid. This will allow for the right evaporation, stir from time to time, checking that it does not become too dry, in this case, add a bit of water or broth.
In the end, the ragù must be dense and compact.
Our suggestion for the pairing of pasta with Bolognese sauce is red wines. From our winery, we certainly recommend IGT Tuscan red Petali, Chianti Classico Cantalici, and Baruffo!
Buon appetito!
Cantine Cantalici Shop Online
More products you may be interested...