Winery in
Gaiole in Chianti
Our company, L'Antica Fornace di Ridolfo, born from a family business and from love for these hills, which are our home.
Cantine Cantalici: more than 20 years
of history
Since the mid-nineties we have worked together with our father Loris, first in forestry sector, and then alongside the local wine growers for the creation of vineyards and olive groves and for the agricultural tillage of the land.
In 1998, however, we wanted to make our products, our wines and take advantage of all the experience gained over many years in which we shared the sunrise with the black rooster and the sunsets with bunches of grapes ready for the Chianti Classico harvest.
The official name of the company is L' Antica Fornace di Ridolfo, and we chose it because it tells how much history has passed from our house.
Our lands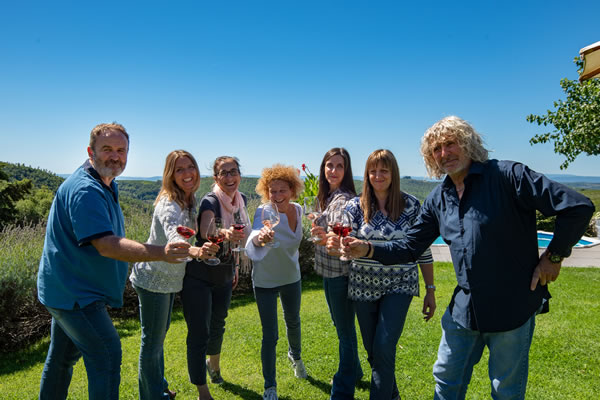 The first evidence of the furnace, the oldest part of the farm, dates back to a map of the sixteenth century, and identifies it precisely as the "Furnace of Ridolfo Zati", a dowry for the wedding of a wealthy Florentine citizen.
Loris, our father, bought this piece of land in the 70s, and when we go to the aging cellar, during the wine tour, we also want to stop at the furnace for a moment, because it combines past and present.
In 500 years the Ridolfo Furnace has seen stories, people, wine pass and we want that, in a climate of great familiarity, we can continue to talk and taste wine for a long time, to organize meetings and events to share the passion for this product and for this territory
About us
The staff of
Cantine Cantalici