The land for Cantalici
DOCG and IGT wines
The vineyards from which we produce the wines of our cellar are all in that area of ​​Tuscany called Chianti Classico and which brings together producers under the brand name of the famous Gallo Nero.
Do you want to buy our wines online?
-->
Cantalici cellars: our
lands
Our vineyards, in particular, extend between the villages of Gaiole in Chianti, Monti, Radda in Chianti, Castelnuovo Berardenga and Vagliagli and are: Fagnano, Valtellina, Casa Vecchia and Casina del Girasolino.
The cellar for wine tasting, however, is in Gaiole in Chianti, 5km from the center, on top of a hill overlooking the valley.
Do you want to taste our wines?
What is the difference between
IGT and DOCG?
Often during wine tastings people ask us the difference between the two acronyms IGT and DOCG. The goal of these two acronyms is to ensure the quality of a typical product and the technical differences mainly concerning the quantity and types of grapes used to make the wine and areas of the vineyards ... but for the taste, you have to taste the wines!
IGT

wines

The acronym IGT stands for "Typical Geographical Indication" and groups wines produced with grapes grown for at least 85% exclusively from a specific geographical area with the indication of the region. IGT wines can show the vintage of the harvest on the label, but also the grapes used for production. Compared to DOCG, the requirements for obtaining IGT are less restrictive.
IGT is an Italian classification.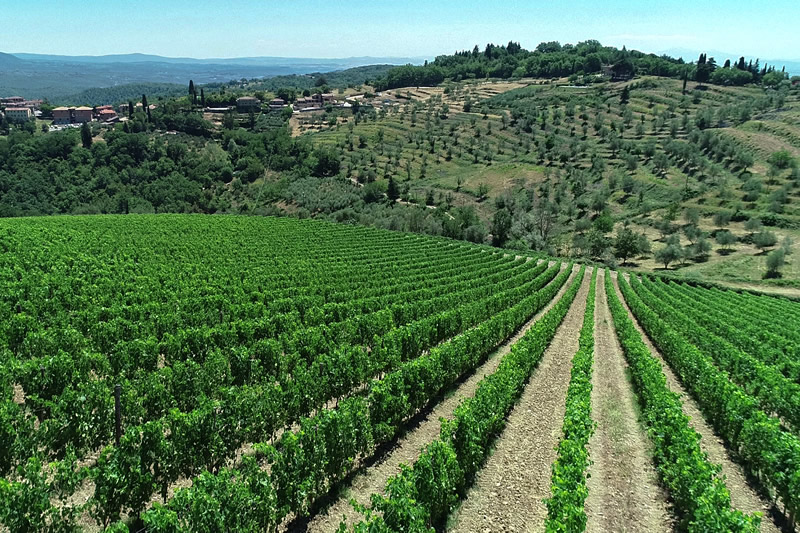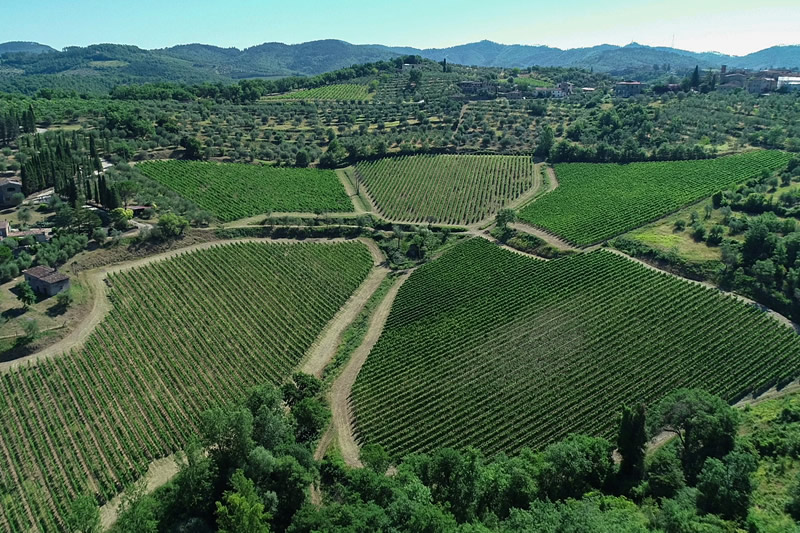 DOCG

wines

On all the bottles of our beloved Chianti Classico there is instead the acronym DOCG, which stands for "Denomination of Controlled and Guaranteed Origin". The DOCG is a classification born in 1984 and in order to use this acronym it is necessary to respect the production disciplinary, i.e. to produce Chianti Classico wine by falling within some precise indications that serve to guarantee the quality of that product. Furthermore, in order to be called Chianti Classico DOCG, wine must pass a certain quality standard through periodic checks of chemical-physical-organoleptic analysis.
Finally, at least 80% of the grapes must be Sangiovese and come exclusively from vineyards located in the Chianti Classico region.
DOCG is the highest classification of Italian Wines.