Rosé, white or red? How to choose the right wine
Rosé, white or red? How to choose the right wine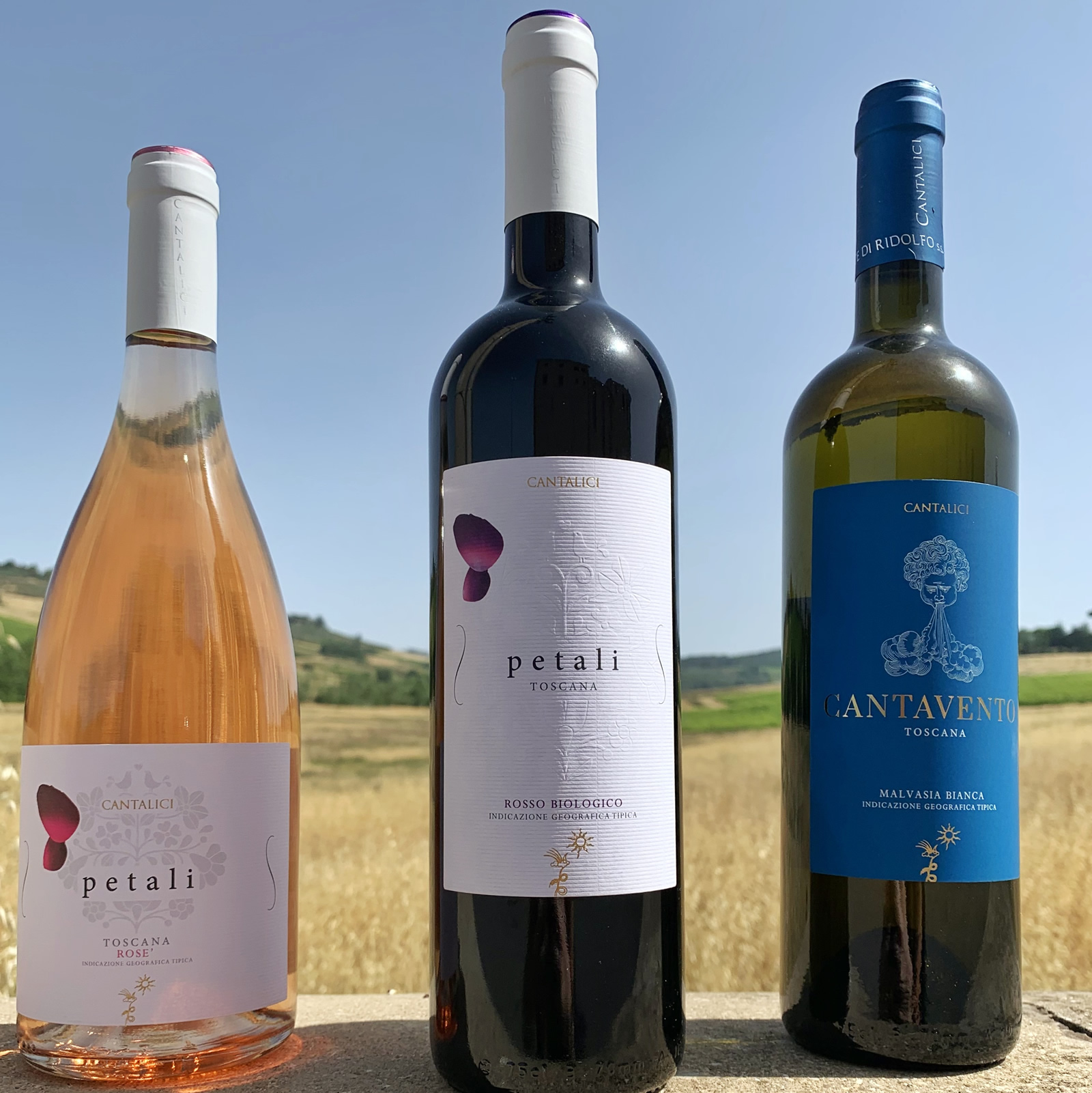 Let's start simplifying, today we will talk about pairings only with the three most common types of wine: white, rosé, red.
If you have always thought that red wines only match with meat, white wines mostly with fish, and you never considered rosé wines at all, you'll find some interesting suggestions and will be pleasantly surprised!
By matching wine and food we're looking for a way to enhance flavors and scents, to create a perfect harmony of taste.
What to evaluate for a great food-wine pairing?
Let's start with a question: how does the dish taste? Sweet, salty, sour, spicy are just some flavors you can find in a dish. So, even when you taste a wine you must recognize its main characteristics: young, aged, fruity, fresh, tannic, and so on.
Here we start to understand what's we have to enhance and what to compensate with wine. For example, a light dish will need soft and delicate wine, while a strong tasted food goes well with a full-bodied and intense wine. Professional tasters, when they have to make a pairing, are based on a principle called " concordance and contrast " of gustatory sensations.
Matchings with Rosé Wines
Rose wines generally have a fruity and floral aroma, in the mouth, they are fresh and balanced with light tannin. For these characteristics rose wines are versatile. Are excellent with appetizers and fish first courses, with white meat, with pasta dishes with white sauce or with risotto, with vegetables and, also with desserts based on fresh fruit.
We produce one fantastic Rose wine called Petali classified IGT.
Matchings with White wines
White wines usually have a nice intense bouquet to the nose, reminiscent of flowers, aromatic herbs, citrus fruits, fresh or ripe fruits. This type of wine can take on different structures depending on the vine, processing, and aging.
The most common and classic pairing is with fish, but also we can imagine white meat, meat offal, vegetable dishes, cheese of course, but also on mushrooms or truffle.
Our white wine is called Cantavento, and for a little unusual match, we recommend it with roasted pork with potatoes, with some pasta with truffles or bisque of shellfish.
Matchings with Red wines
We end with red wines, the first difference in taste with white wines is the presence of tannins, natural chemical compounds present both in the skins of the grape and in the stalks, which cause in the mouth a sensation of astringency, of roughness on the palate. Therefore, the different wine varieties, the more or less long aging in wood are the basis of the infinite sensorial nuances of red wines, which are important to evaluate in order to choose the best matching.
Red wines of medium body and structure with lively tannins adapt very well to red meats, roasts, game, cheeses, and cured meats.
Among our wines those to match these dishes are in particular: Chianti Classico Baruffo, Chianti Classico Cantalici, Riserva Baruffo.
Young red wines that do not age in wood that are delicately tannic and fruity we can also drink with fish preparations, shellfish soups, fresh cheeses, a pasta dish with meat sauce. Our young and lively red wine is called Petali Rosso IGT.
Mature red wines with delicate and elegant tannins, in addition to meat preparations or cheeses, can also be enjoyed alone or with dark chocolate… oh yes… you read well as liqueurs. Among our red mature wines we can recommend you: Grande Selezione and our Tuscan IGT Tangano.
It is really fun to find the pairings between food and wine, closer to your taste, a food, and wine trip, an explosion of taste sensations….try to believe!!!
Cantine Cantalici Shop Online
More products you may be interested...