Bolognese sauce by Grandma Pippi with Cantalici Pasta
Bolognese sauce by Grandma Pippi with Cantalici Pasta
At the beginning of this year, we did an experiment: we created Cantalici pasta.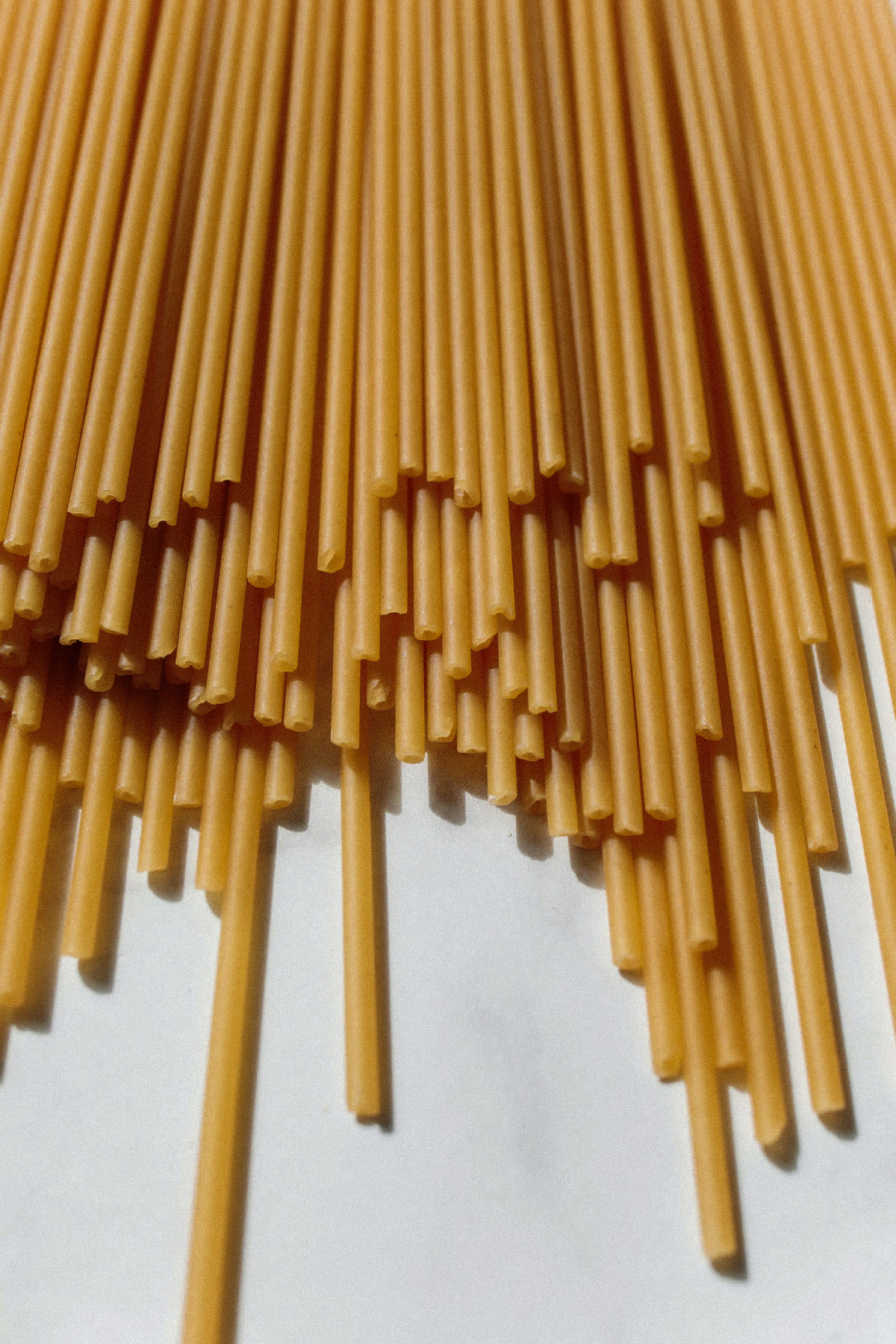 Ours is an organic winery, and even the pasta we produce is certified organic and made with ancient grain flour and a process that is attentive to respect for traditions but also to taste ... because each pasta manages to retain the sauce in an exceptional way.
This month, therefore, we are pairing the recipe for grandma Pippi's Bolognese sauce, not with one of our wines - even if there are several in the shop that would match perfectly - but with our pasta.
After all, waking up on Sunday morning and being immersed in the unmistakable smell of sauce that comes from the kitchen is a classic memory of any Italian grandmother's house.
Ingredients
Minced beef 400gr
Fresh bacon 150gr
Carrots 50gr
Celery 50gr
Golden onion 50gr
Tomato puree 400gr
1/2 glass of red wine
1/2 glass of full-fat milk
Extra virgin olive oil
Salt, pepper
Start by first roughly chopping and then mincing the bacon.
In a previously heated saucepan, pour a little extra virgin olive oil and add the bacon. It is important that the flame is high, as this will allow the meat to brown well without giving the effect of being boiled. Stir well so that it cooks evenly.
Clean the carrot, celery and onion and chop them finely; then add the chopped mixture to the browned bacon. Stir and leave for about 10 minutes, then add the minced beef to the mixture. Raise the flame and stir often, let it cook without haste and after a while, add the red wine. When the smell of it has disappeared, add the half glass of full-fat milk, which should be absorbed over a medium flame.
Finally, add the tomato puree and two or three ladles of hot vegetable stock. Bring the sauce to a boil and lower the heat. Cover with the lid, which should not close completely. This gap will allow the ragout to simmer slowly for about two hours, but remember to stir it frequently.
Grandmas use to say that the Bolognese sauce tastes better if it rests for a while. But, if you can't resist, just boil some water, and add some Cantalici spaghetti (also tagliatelle pasta is perfect for this sauce).
The spaghetti pasta cooks in 14 minutes: nothing unusual the difference is how it tastes.
Buon appetito!
Cantine Cantalici Shop Online
More products you may be interested...