Vin Santo del Chianti Classico
Vinsanto - Cantalici
A soft and enveloping wine with notes of honey and dried fruit. A typical Tuscan sweet wine, to accompany the famous almond cantuccini or to appreciate after a meal, alone.
Vinification and Aging: During the harvest a strict selection of the best grapes with the best maturation is performed. Grapes are hung on racks or laid on plateau in airy rooms, usually till half January. Grapes are then selected again, and after they are pressed and put for fermentation in small oak barrels called "caratelli" that are sealed, but not completely filled and stored under roof and lofts. In the "Caratelli" the Vinsanto starts its very long fermentation, which goes on for all period of aging for many years. Fermentation will be conditioned by seasonal and daily temperature changes, with activation and slowdown steps. This very long process, led by autochthonous yeasts, gives the wine its peculiar and unique characteristics of color and aroma.
Bouquet: An intense, golden yellow, with amber highlights. On the nose it is rich and enveloping with flavors of acacia honey, dried figs and apricots, toasted almonds and vanilla. In the mouth the sweetness is full and balanced with a good and clean finish of citrus, marronglacé and sage's nuances.
Serving temperature: 12-14°
Food pairings: Pastries, cakes and cheeses.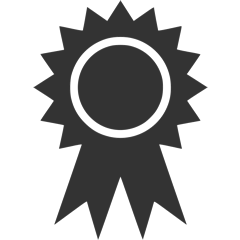 92
James Suckling
Shop online Support
Cantalici Winery
If you you're experiencing any problem while shopping on our ecommerce, please send us an email specifying your address, your telephone number and the type of problem encountered. We'll answer you as soon as possible.
Cantine Cantalici Shop Online
More products you may be interested...