The cork - tradition and poetry
The cork - tradition and poetry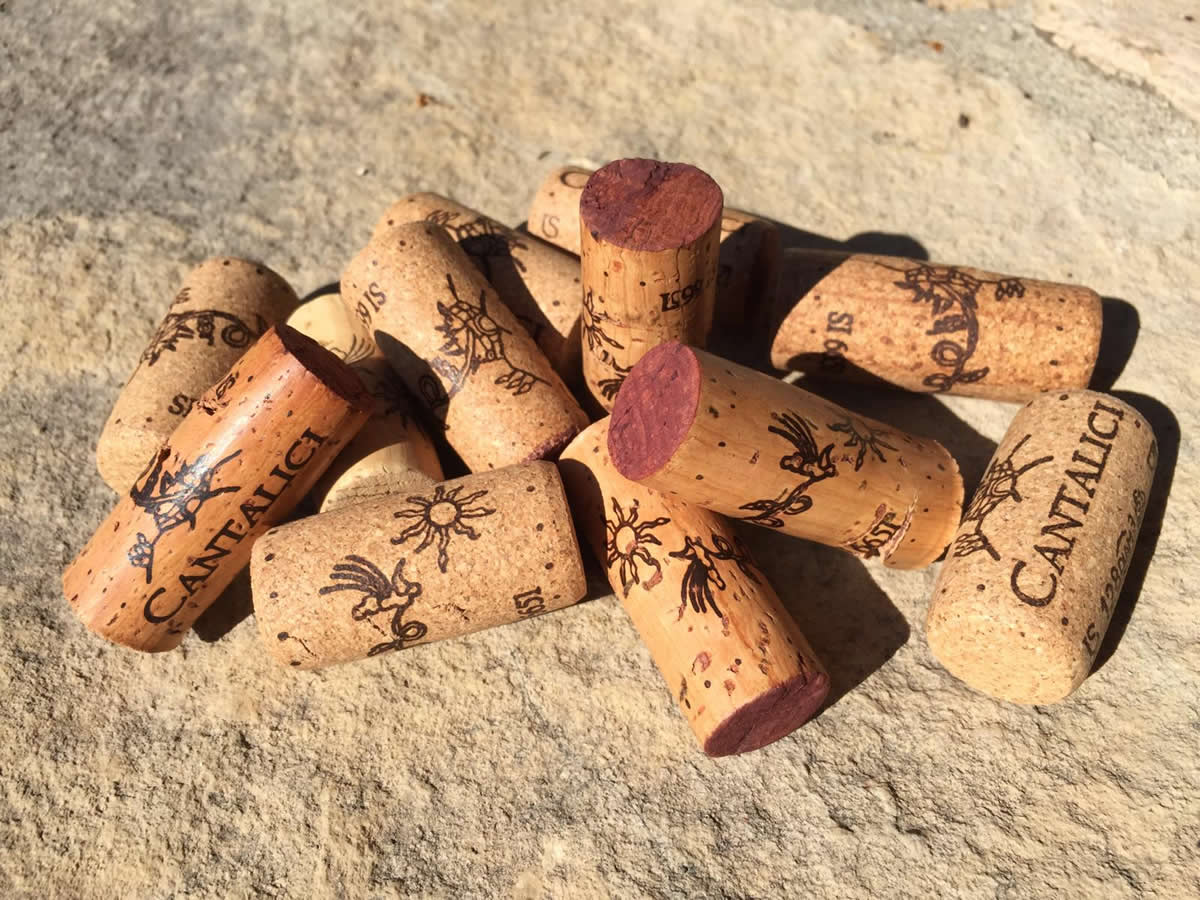 The use of cork to close wine bottles dates back to the end of the seventeenth century, thanks to a lucky intuition of a French monk: Dom Perignon.
Yes, just Dom Perignon, the world's most famous bubbly wine, the Champagne.
In fact, he was the first to realize that cork, thanks to the characteristics of elasticity, impermeability and porosity, allowed a better closure than the wood, used until that moment.
Why is it better?
Because the function of the cork of a wine bottle is to "isolate" the wine, but not completely. In fact, one of the main points in the choice of the type of stopper is oxygenation, that is, the ability to exchange oxygen between inside and outside. The choice of the material with which the cork of a bottle is made tells a story and reveals a lot about the production choices and the philosophy of the producer.
Natural cork is still the most used material in Italy today.
In the collective imagination, the natural cork still represents the perfect stopper of a bottle: linked to the tradition and the poetry to open it.
Pros
The porosity of cork allows a microscopic exchange with oxygen between the inside and the outside of the bottle, allowing the wine to mature and evolve, modifying its aromas and gustatory perceptions.
…. And cons
The cork has many qualities, but is not free from defects.
First of all, the raw material is increasingly scarce.
Moreover, with the cork, there is always a risk of the "corky smell" that forces us to throw a wine, which - maybe - we bought years before and jealously kept in the cellar waiting for the right time to drink it. What a bad thing!! The "corked" smell is given by a parasitic fungus :Armillaria Mellea. It attacks the cork plant developing an unpleasant smell.

Our choice as wine producer varies depending on the type of wine
DIAM Corks are "technological corks" that offer perfect homogeneity and control of the different levels of permeability, are our choice for our wines IGT Petali, Chianti Classico, Chianti Classico Riserva.
As for our most important wines such as Grande Selezione, Tuscan IGT Tangano and Vino Santo, we use one-piece natural corks.
In recent years we are looking for alternatives to the classic natural cork. The perfect cap should be just functional from a technical point of view, to be able to overcome the limits of availability and to be more sustainable, without losing charm, if possible.
The search for the perfect stopper continues!
Cantine Cantalici Shop Online
More products you may be interested...