5 words to describe Tuscany
5 words to describe Tuscany
We imagined being a tourist who is planning his trip to Tuscany, who is already walking through the white roads in Chianti by his mind.
What does one imagine to find on his journey?
Sometimes many details seem obvious to us but they are not at all, so we decided to ask directly to not Tuscan persons, so to try to imagine in 5 words how Tuscany looks to those who see it for the first time.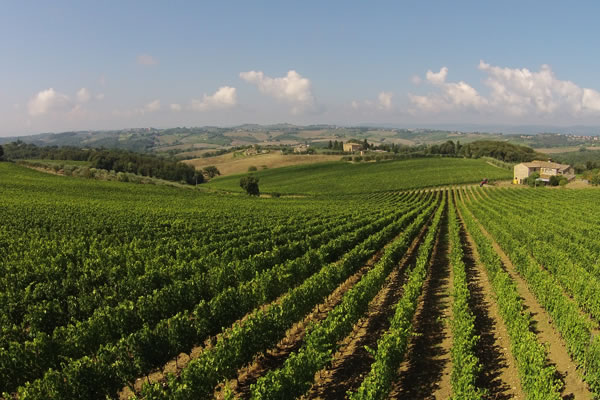 People who are arriving in our area for the first time, notice at first certainly the GREEN HILLS: a soft landscape, made of ups and downs that are repeated and found in the green of the woods and vineyards.

In fact, the second word is WINE. Vineyards as far as the eye can see and which lie softly on the hills, as to dress them. From the grapes we get some of the best known wines in the world: Chianti Classico, which goes well especially with tasty foods.
Our countryside is "tidy", often it's said, it has a the land that seems combed by the branches and marked with olive trees. In fact, extra virgin olive oil is the other main production of Tuscan agriculture. The collection takes place around November, but it depends a lot on the year, and it is exactly in that period that the "Fettunta" makes its appearance! "Fettunta" is a nice slice of unsalted Tuscan bread, a pinch of salt with and the extra virgin olive oil by Cantalici, just arrived from the mill. Those who have no evening commitments, may add a bit of garlic... simple but strong flavors of our area!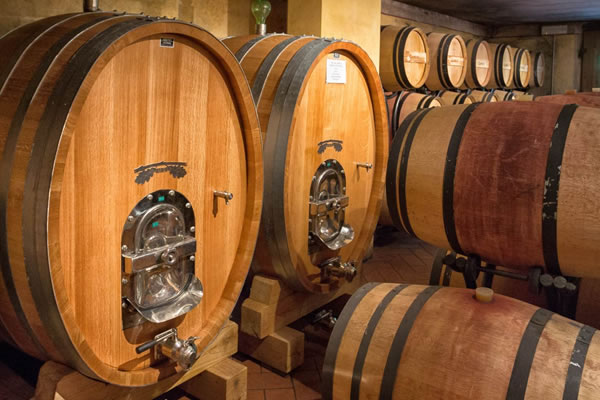 In fact, the third word is MEAT, another "must" of true Tuscan cuisine. Who hasn't heard of the famous Florentine steak ?! According to tradition it must be at least 4 fingers high to be able to call it that ... and undercooked!
A perfect pairing with some of our more full-bodied, structured and persistent wines, such as Chianti Classico Riserva Baruffo, Gran Selezione and Tuscan IGT Tangano! But, in the end, are we sure this steak tradition belongs to Florence…?

It's sure that if we think about the great towns in our region such as Florence, Siena, Lucca and Pisa, the fourth word immediately arrives: ART!
Renaissance was probably the greatest moment of splendor for these cities, and marble of the palaces and of statues still shines under the summer sun in each of these great towns, and the gardens of the large stately homes are perfect for recharging your energy in Spring and Fall; and museums, with their many artworks, are light in dark winter afternoons.

The last, but not the least in the mind of our traveler, we find white roads marked with long rows of CYPRESSES.
This tree, with elongated foliage, was perhaps brought here by Etruscans, and since a long time it has become one of unequivocal symbols of our region.
Many of these words tell the story of an authentic Tuscany, the same we live every day in our winery.
Follow us on our social accounts (Facebook, Instagram)e YouTube, but when the time comes, you betterheck by yourself what's missing ... so, we are waiting for you for the next trip to TUSCANY!
Need more information? Visit us and book Chianti Classico wine tasting Buy our Wines
Cantine Cantalici Shop Online
More products you may be interested...