The story of our logo is a story of friendship
The story of our logo is a story of friendship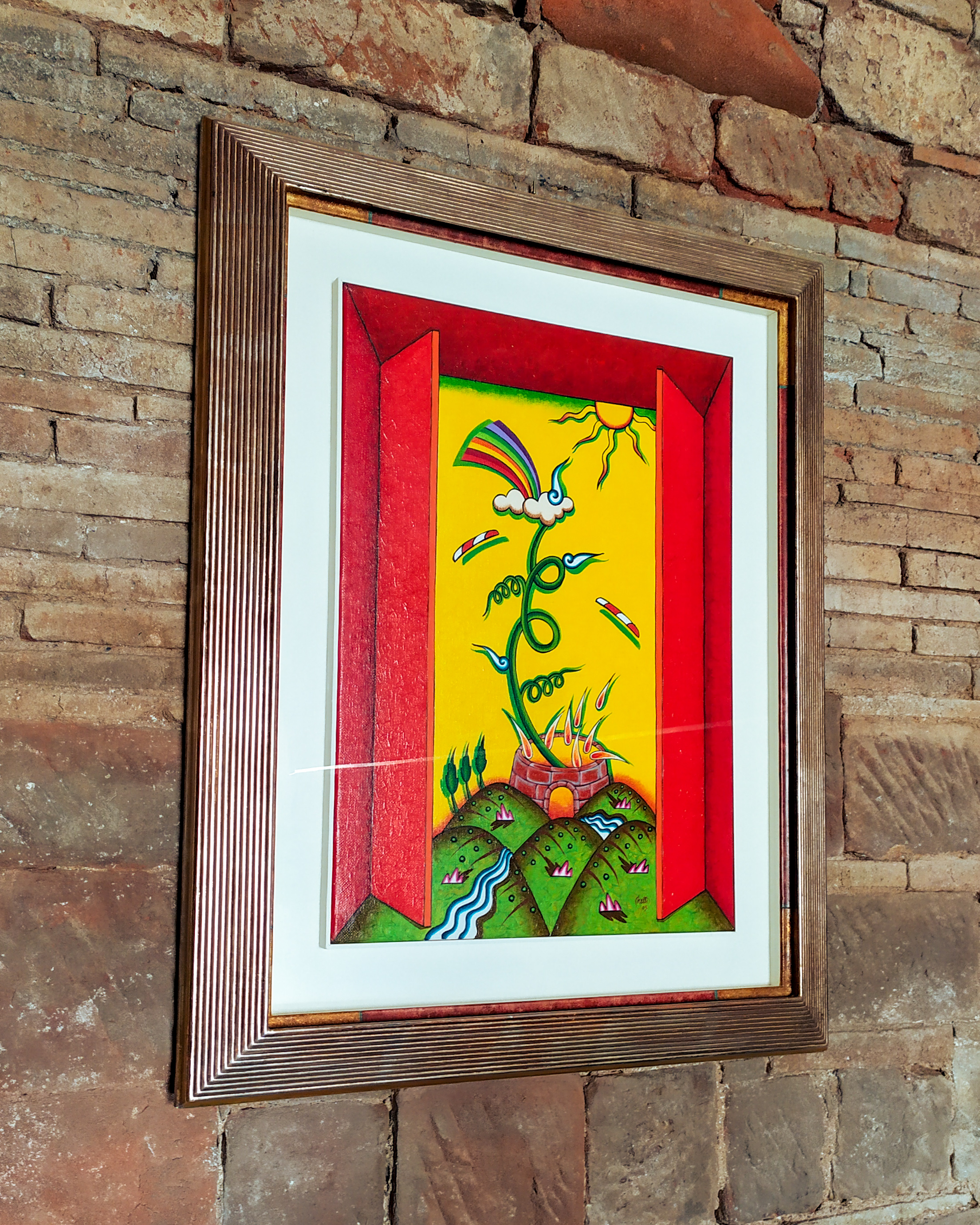 From the art of Giuliano Ghelli born the logo which tells about Cantalici
When Cantalici winery was founded in 1998, we had to find a logo: an icon which told about us and about our conception to produce wine in Chianti. It's not easy at all, to find such a significant symbol, and for this we were confident in the ability of a friend and great artist: Giuliano Ghelli.
We had known Giuliano for a long time and we decided to ask him if he could design for us a logo that would identify us and bring some of his wonderful art to our company.
Giuliano accepted, inspired by what we had in the company and painted, as only he could do.
So he brought home a picture so perfect in detail that it became our logo.
An open window on our house
In our cellar there was, and still is, a splendid late 1400's furnace which was owned by the mayor of Florence named Messer Ridolfo.
The furnace was used to cook the bricks. In fact, the estate was just a "factory" of bricks, which once dried were used to build houses, churches, and parishes in our area.

Giuliano decided to put it in the center of the picture.
The furnace lies on the hills of Chianti, adorned with three small cypresses.
Some tongues of fire come out from the furnace, to connect its function to the passion that led us to make wine. Giuliano represented that passion by a vine branch that stretches towards the sky touching the clouds under a shining sun, auspicious.
In a few brushstrokes, Giuliano was able to portray all of us, and that's why we love this painting which is still hanging in our furnace and is our logo, on every bottle, in every country where our products are sold... to perpetuate Giuliano in our memory with a thank you, keeping him forever in our hearts.
Cantine Cantalici Shop Online
More products you may be interested...